Skip the doctor's office, we accept most insurances 434-933-3318
We want to bring convenience, compassion, and excellent patient focused care back to you!
Doctor can not get you in quickly, or dreading the long office wait times and traffic of a commute?
Prefer to have care come to you in your home or work?
Do you or your loved one have trouble leaving home?
Have several kids you don't want to drag to the doctors?
You do not need to be homebound to have a house or work call!
We also provide care in Assisted livings, residential care centers and Independent livings.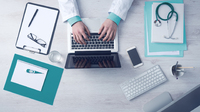 We now are up and running, with most insurances covering and Medicare covering in a
Provides in-home medical services without having to make an appointment at your doctors' office. Don't feel like long office wait times, or just can't get in in time? Call us!